We know 'biotin' sounds a bit scientific, but interestingly it stems from the ancient Greek word, 'biotos', which means 'life' or 'sustenance.'
Biotin is a B vitamin and is widely recognised for keeping our eyes, liver, and nervous system healthy. Meanwhile, boosting your biotin levels can help regulate blood sugar levels, boost hair growth, and help skin and nail health.
Biotin is responsible for:
Helping us process the nutrients from our food
Energy release
Healthy hair, skin and nails
The vast majority of people get their daily biotin intake from what they eat every day. However, some don't, and this is why we created our Hair Skin and Nails supplement to help give you a well-deserved boost.
Because biotin is a water-soluble vitamin, our body doesn't store it, so it's important you're consuming it daily.
The recommended intake for adults is between 30 and 100 micrograms (mcg) a day. Each Hair Skin and Nail supplement capsule contains 50 µg, so by taking 2 capsules a day, you're making sure you take full advantage of the daily maximum amount.
There are other ingredients in our Hair, Skin and Nail supplements. Amongst a few are vitamin C, collagen and Hyaluronic acid.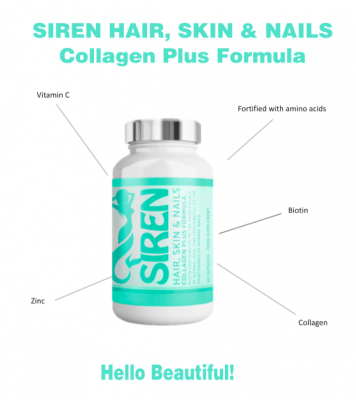 Did you know that Vitamin C contributes to normal collagen formation for the normal function of skin? And that Hyaluronic Acid (HA) is a molecule naturally produced by your body, contributing directly to healthier skin, eyes and joint?
These capsules are made with all-natural ingredients and offer you an easy way to help reduce fine lines and wrinkles and increase skin elasticity, and aid in strengthening nails and hair, which is what we agree we all need as we come out of lockdown.
Now spring is here, and lockdown restrictions are easing. Now is the time to give yourself that outer glow that you get from glossy hair, smooth skin and shiny nails!!
We also have a lockdown offer buy 3 for 2 – the offer ends 30th April 2021. To order your Hair, Skin and Nail capsules, click here